Cleveland has given us so much, namely rock 'n' roll, Chef Boyardee and the padded bicycle seat. Cincinnati, care to retort?
Of course the city does, countering strong as the birthplace of Neil Armstrong; the home of the very first professional baseball team, the Cincinnati Red Stockings; and the proud, proud perfector of the chili fart (more on that later).
Ever since both cities were founded in the late 18th century, they've been natural rivals: Cleveland in the north and Cincy in the south, polar opposites in terms of geography, politics and, well, just about everything really.
One thing that both cities do share, though, is a rich boxing pedigree, which continues to this day.
Now, the Battle for Ohio takes on a new, even more heated dimension when Cleveland's Shawn Porter (25-1-1, 16 KOs) takes on Cincinnati's Adrien Broner (30-1, 22 KOs) on June 20 at the MGM Grand Garden Arena in Las Vegas, which will air on NBC at 8:30 p.m. ET/5:30 p.m. PT.
Prior to their fight, let's take a look at how the Battle for Ohio has fared thus far:
5 Most embarrassing historical moment: Jerry Springer as mayor vs burning rivers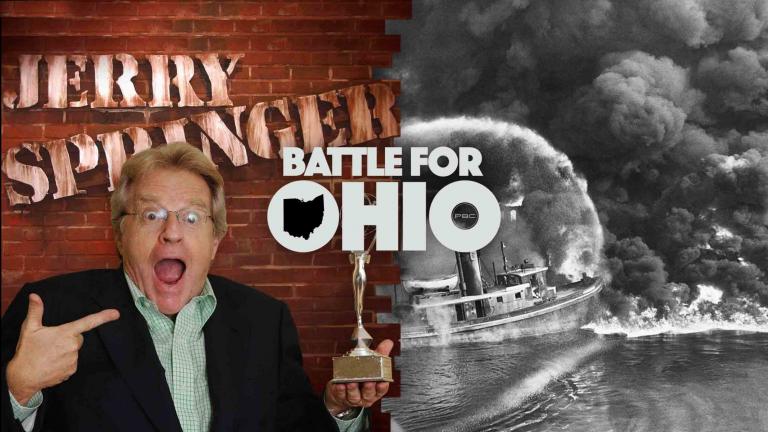 Yes, the man who presided over a show that featured a fellow who married a horse also presided over the Queen City for a year in 1977.
That's almost as embarrassing as the average guest on The Jerry Springer Show (save for the chick who dressed as a cartoon pony, she was cool).
Basically, the program did for humanity's reputation what the razor blade-imbedded apple did for Halloween snacks.
Cleveland, though, has had its share of ignominious moments, none more publicized than when the Cuyahoga River caught on fire (again) in 1969 because it was so full of oil and other pollutants (to be fair, when it comes to things that Clevelanders tend to consider health risks, they think of Steelers fans and sobriety, so the oversight was understandable).
Bright side: The event did help catalyze the modern conservationist movement. That, and about 1,001 punch lines.
Edge: Cleveland
4 Football teams: Browns vs Bengals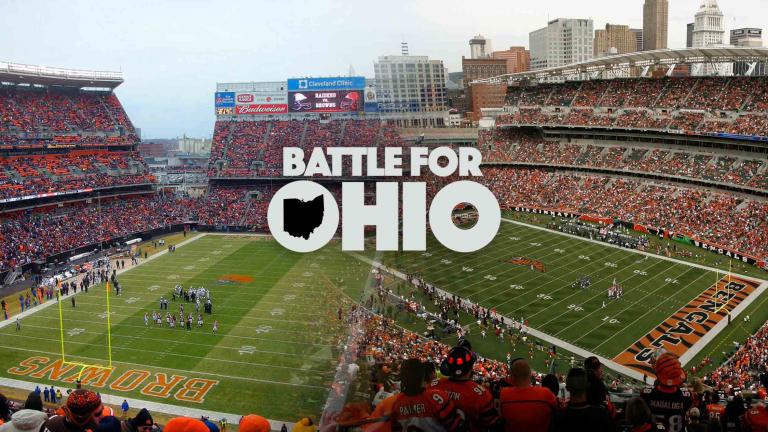 This is like choosing between a sprained groin and a trip to a proctologist with poor depth perception.
Yeah, the Bengals are a playoff team these days, but they were known as the Bungles throughout the '90s for a reason: Come draft day, their decision making was somewhere between that of your average Girls Gone Wild cast member, a box of hair and the inventor of Auto-Tune.
As for the Browns, well, the Factory of Sadness is adding new shifts as we speak, such is the prodigious output of misery produced on a daily basis.
What, are they run by some crazy drunk guy or something?
Oh, wait, no, that's their quarterback.
Take that, stupid, stupid hope.
Edge: Cincinnati
3 TV sitcoms set in the city: "WKRP in Cincinnati" vs "The Drew Carey Show"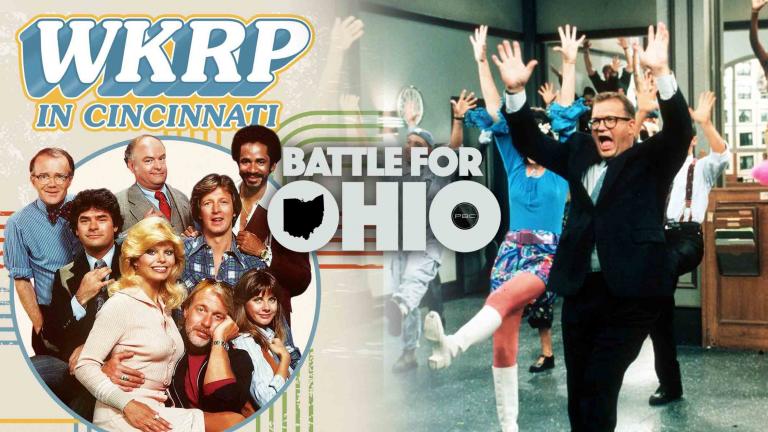 Dr. Johnny Fever, Herb Tarlek and Venus Flytrap?
Dude, WKRP could win this one on character names alone.
How cool was this '70s sitcom, set in a radio station back when DJs actually picked the songs they played?
To this day its reruns will save you money on air conditioning.
As for The Drew Carey Show, it gave Cleveland some much needed boosterism beginning in the mid-'90s.
That said, it also reaffirmed plenty of Midwestern stereotypes, you know, the same old moldering clichés—that they're all a bunch of hard-working doughballs who make coffee-enhanced beer in their garages, have cross-dressing siblings and apply eyeliner with a paint roller.
Edge: Cincinnati
2 Signature food: Chili vs the Polish Boy sandwich
Whoever the winner is here, it's definitely not digestive tracts or olfactory senses.
We all know the fine citizens of Cincinnati love their chili: They go through 2 million pounds of the stuff annually, along with 850,000 pounds of shredded cheese and countless amounts of air freshner.
As for the Polish Boy, it's a to-die-for (literally) sausage sandwich slathered in french fries, coleslaw and instant regret.
Best served with a gallon drum of Pepto, a roll of toilet paper and a defibrillator.
Yeah, it's that good.
Edge: Cleveland
1 Boxing legacy: Aaron Pryor, Freddie Miller, Ezzard Charles, Adrien Broner and others vs Don King, Joey Maxim, Johnny Kilbane, Shawn Porter, etc.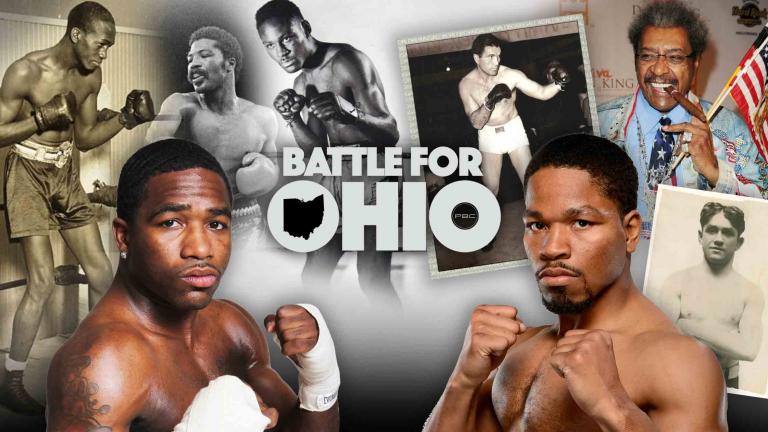 Cincinnati's boxing history is almost as deep as the Ohio River that runs through the city.
There's Aaron Pryor, arguable the best 140-pound fighter of the 20th century; Hall of Fame 126-pounder Freddie Miller; Ezzard Charles, maybe the greatest 175-pounder ever; and contemporary kingpin Adrien Broner.
Cleveland, though, has checked plenty of chins with 175-pound Hall of Famer Joey Maxim, who once famously defeated Sugar Ray Robinson; the polarizing-but-still-legendary promoter Don King; 126-pound all-time great Johnny Kilbane and, of course, current favorite son Shawn Porter.
Edge: To be determined June 20