Peter Quillin has made a career out of turning hard times into even harder-fought victories.
"It took a lot of losing in my life to be able to win one day," says Peter Quillin, who once lived in a homeless shelter as he fought to make a name for himself in boxing.
Those days long behind him, the undefeated Quillin looks to continue his winning ways when he challenges Andy Lee on Saturday at Barclays Center in Brooklyn, New York, which will air live on NBC at 8:30 p.m. ET/5:30 p.m. PT. Get the full background on Lee vs Quillin.
Prior to that showdown, Peter Quillin recounts his three most significant fights:
3 vs. Tomas Padron, April 20, 2006, at the Grand Ballroom in New York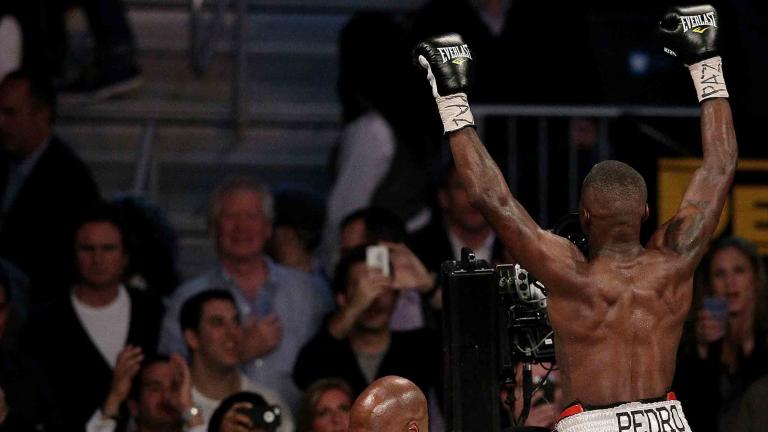 Quillin's scrap with Padron was only his fourth pro fight, but it taught him a valuable lesson about what being a pro meant.
"It was my first four-rounder that went the distance," Quillin says. "I thought I was going to blast the guy out. I didn't train properly."
Afterward, Quillin vowed to take his time in the gym more seriously and rededicate himself to the sport.
"I changed my mind about what training was about," he says. "Now, I train to the highest level. I'm not going to hit the bag for a minute. I've been hitting the bag for 20 minutes straight."
2 vs. William Prieto, July 26, 2006, at Hammerstein Ballroom in New York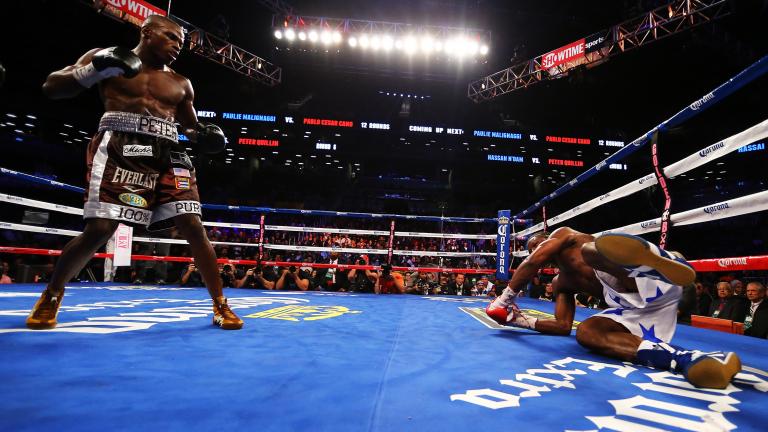 Quillin's first fight on ESPN proved to be a memorable one as he scored the kind of punishing knockout that had Excedrin written all over it.
"I got 'highlight of the week' and it was on (ESPN) for a couple of weeks," Quillin says of the savage KO. "I dropped this guy with an overhand right in the first round with 36 seconds left."
Prieto was clowning around a bit at the time, which Quillin didn't find especially amusing.
And so he ended Prieto's antics and the fight in one swift, devastating motion.
"I knocked him out because he dropped his hands and was showboating," he says. "I showed him what showboating can get you."
1 vs. Hassan N'Dam N'Jikam, October 20, 2012, at Barclays Center in Brooklyn, New York
In his first title fight, Quillin had his opponent down six times and still N'Dam kept coming at him, bouncing up off the canvas like a kid on a trampoline.
"I'm boxing this guy, and the fight was just as hard as my life," Quillin says. "That fight could describe how my life is: It's been all over the place."
Despite N'Dam's perseverance, Quillin won a 12-round unanimous decision.
"Just imagine going through so much pain and suffering in your life," Quillin says of what the victory meant to him at the time. "You've always got to prove, prove, prove to people what your value is." With the win, Quillin proved himself a champion.