Shawn Porter's talking about playing mental chess, only with his fists in place of pawns or rooks.
The former 147-pound champ likes to visualize how he's going to break down an opponent before he enters the ring.
"I might not work the entire fight through my mind, but I work the game plan through. I see myself and him and what we want to do," Porter says. "That's when it becomes a science as opposed to just a sport."
It's worked so far, as Porter has fought his way to an impressive 24-1-1 record.
As Porter prepares to square off with Roberto Garcia in their Premier Boxing Champions debut on March 13, he looks back on his three most significant fights.
3 Vs. Julio Diaz, December 15, 2012, at the Sports Arena, Los Angeles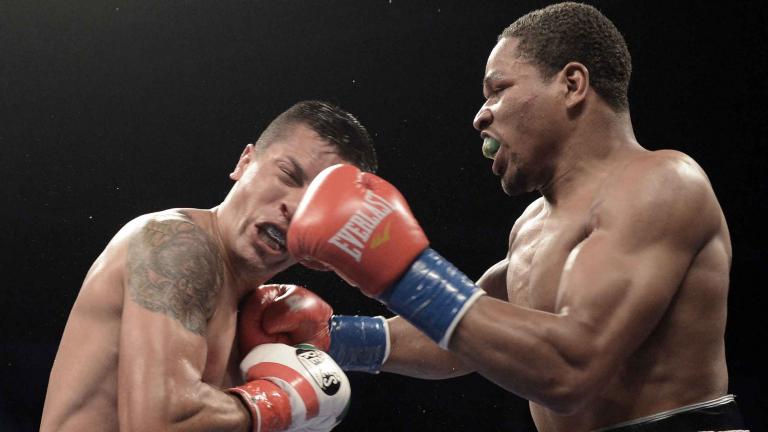 After blasting through his first 20 opponents like a human cannonball, an undefeated Porter met his first serious resistance when he clashed with rough-and-tumble former 135-pound champion Julio Diaz.
The bout was declared a draw after 10 grueling rounds.
"I just went through a lot in that fight," Porter says. "I think taking that draw made me understand where I needed to go, where I needed to be at all times. In some ways, it forced me to elevate myself."
Porter did just that two fights later when he earned a unanimous decision win over Diaz in a rematch.
"It was a completely different fight," Porter says. "I was a completely different boxer, and I think that's the fighter you've seen since."
2 Vs. Devon Alexander, December 7, 2013, at the Barclays Center, Brooklyn, New York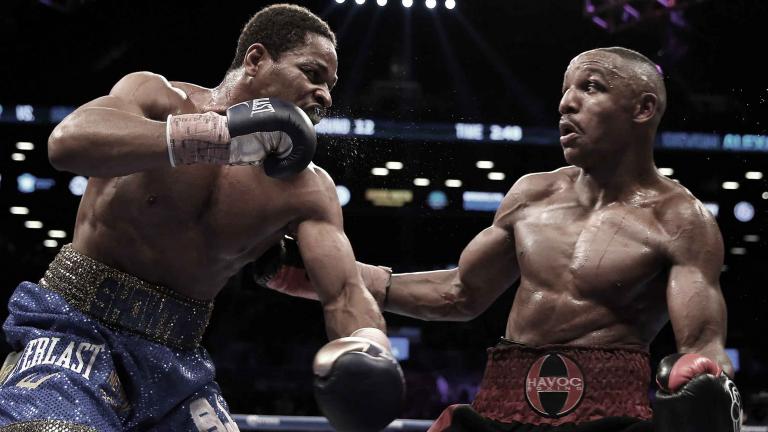 Devon Alexander didn't look like Devon Alexander as Porter took the fight to the former 147-pound world champion, throwing him off his game early and snatching his title in the process.
"Everyone thought he was the slickest fighter in the world with his counter-punching ability and southpaw style," Porter says. "We understood what we were up against."
Alexander got a taste of Porter's power in the second round and never seemed the same throughout the rest of the fight.
"I hit him with a right hand that really wobbled him, he actually came up on his tippy toes and was a step away from breaking ay his ankle," Porter says. "He didn't really understand what was going to happen that night. Being my first championship (fight), there was no stopping me."
1 Vs. Paulie Malignaggi, April 19, 2014, at the DC Armory, Washington D.C.
Nicknamed "The Magic Man," for a reason, former 140- and 147-pound champion Paulie Malignaggi has a reputation as one of the most elusive boxers in the ring.
Nevertheless, Porter steamrolled through the crafty veteran, earning a fourth round TKO, the earliest that Malignaggi had ever been stopped.
"We understood that we were up against a guy who was very slick, had some tricks, and we needed to do what we needed to do to get him out of there," Porter says. "And it came really quick."
Boxing fans took notice of Porter dispatching Malignaggi in such decisive fashion.
"That fight did a lot for on a pubic level," Porter says. "Even though I was known and recognized, no one expected me to do what I did, just how ferocious I came in that fight. I think it exemplified who I am as a person. It was a tall order, and I'm OK with that. I've always been OK with that."