It's a total drag to get stung by a scorpion. And it's not much better to get punched in the face by one, either.
Just ask one of the many opponents of Sakio Bika, who takes his nickname from the aforementioned arthropod.
As Bika prepares to challenge 175-pound kingpin Adonis Stevenson on Saturday in Quebec City in a fight that will be broadcast on CBS at 3 p.m. ET/noon PT, Bika counts down his three most significant fights. View details of Stevenson vs Bika.
3 vs. Jaidon Codrington, November 6, 2007, at TD Banknorth Garden in Boston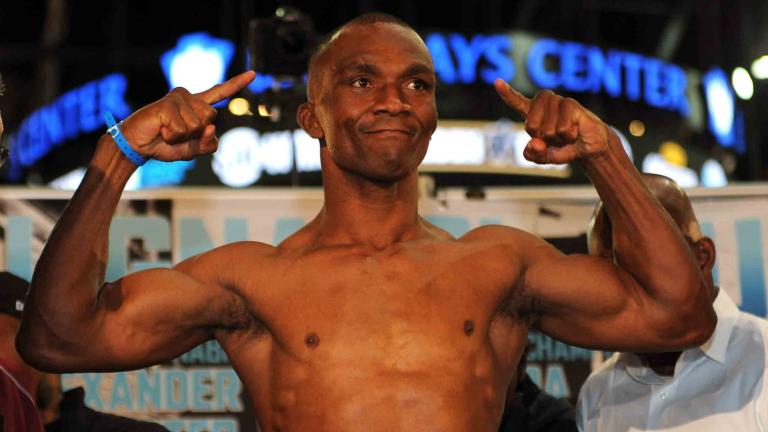 In what would turn out to be the final fight of The Contender reality TV series, Bika and Codrington ended the show in sensational style, going at it like a couple of Rock 'Em Sock 'Em Robots in a fight of the year candidate.
The fireworks began as soon as the opening bell rang in Round 1.
"In the beginning of the round, I knocked him down and he then knocked me down," Bika recalls of the fight's action-packed opening salvo. "It was just a crazy fight. Everyone loved it. Today, everyone talks about the final fight of The Contender."
Eventually, Bika wore Codrington down in a brutal war of attrition, earning a TKO victory in Round 8, his reputation swelling right along with Codrington's face.
"A lot changed after that," Bika says. "People recognized me around the world, knew who I was. It boosted my profile very high."
2 vs. Joe Calzaghe, October 14, 2006, at Manchester Arena in Manchester, England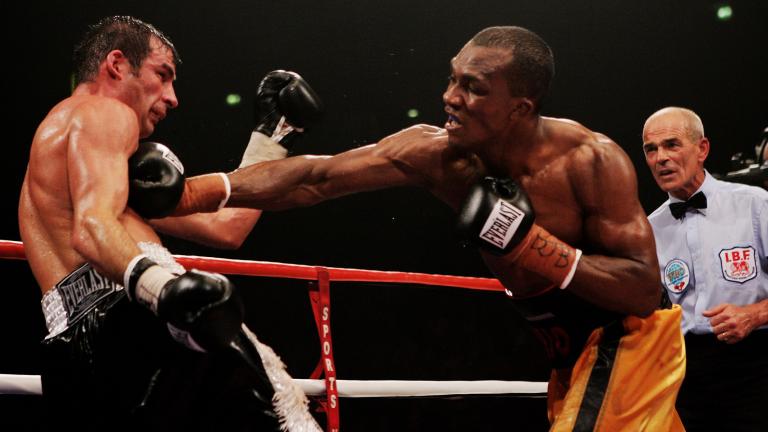 Bika's reputation as a road warrior willing to meet opponents on their home turf began in earnest when he traveled to England to challenge Joe Calzaghe, one of the most decorated and accomplished 168-pound fighters of all time who retired undefeated two years later.
Bika would be dealt a loss by unanimous decision, but not before engaging Calzaghe in one of the toughest scraps of his career, roughing up the slick boxer like few had done before.
"At the end of the day, I have to say Joe Calzaghe was one of the great fighters," Bika says. "For me, it was a pleasure to fight him, to put my name over there and give him one of the hardest fights of his life."
1 vs. Marco Antonio Periban, June 22, 2013, at Barclays Center in Brooklyn, New York
Bika became the first boxing world champion from his native Cameroon when he outpointed Periban in this back-and-forth battle, fulfilling a dream while serving as a nightmare for his opponent.
"Growing up in Cameroon, we're a poor country, we don't have too many boxing gyms, we don't have many good trainers. You just have to believe," Bika says.
After his victory over Periban, Bika made a triumphant return visit to his homeland.
"Just to go back to Cameroon, maybe it can inspire the young kids to say, 'Look, if I did that, maybe one day you can do it, too," Bika says. "It doesn't matter where you are, you just need to follow your dream."