Lamont Peterson has made a living pushing figurative boulders up one cliff after the next. He's boxing's Sisyphus, sans the deceitfulness.
As he prepares for his next challenge against Danny Garcia in a fight airing live on NBC on Saturday night, Peterson counts down his Greatest Hits, all which involve him overcoming something significant, be it foul-prone fighters or lengthy absences from the ring.
3 vs Jose Leo Moreno, February 17, 2006, at FedEx Forum in Memphis, Tennessee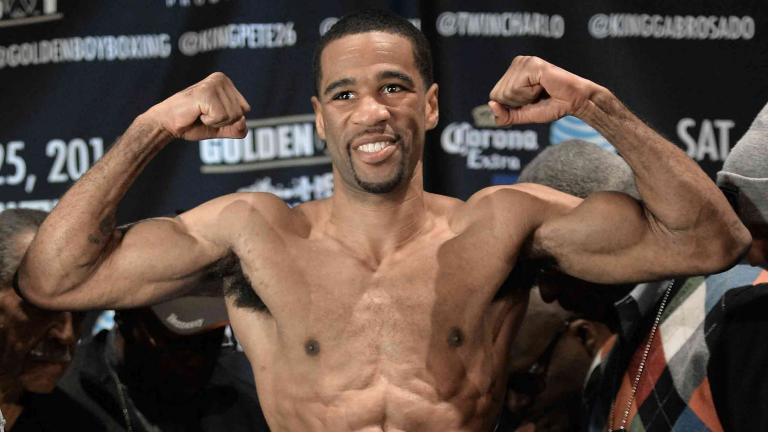 In Peterson's second televised bout on ESPN, he faced a tough fighter in Moreno who was going through an even tougher time in life: tending to a young daughter who was battling brain cancer.
As such, Moreno put it all on the line, acquitting himself valiantly.
"He was fighting for her," Peterson says. "That night, I hit him with pretty much everything and he just kept coming. He forced me to throw 90 punches a round, which I normally don't do."
After grinding out a punishing 10-round win by unanimous decision, Peterson truly felt like he was in the big leagues.
"I was 16-0 at the time, but it kind of introduced me to the professional ranks," he says. "Up until then, I still felt like an amateur. I really felt like a professional that night."
2 vs Kendall Holt, February 22, 2013, at the DC Armory in Washington, D.C.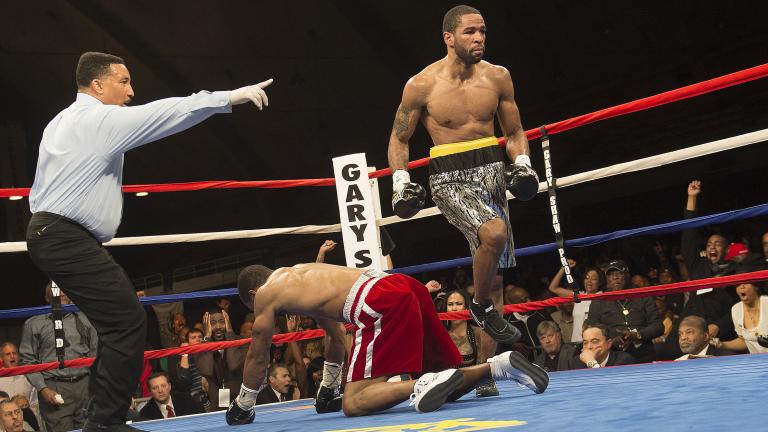 After being out of the ring for more than a year, Peterson returned to face the battle-tested Holt, a fighter who reminds Peterson of his next opponent.
"Kendall Holt is a good fighter—he's strong, he's fast, a good counterpuncher," Peterson says. "He brings to mind Danny Garcia; they have a lot of similarities. He's got the big left hook like Danny."
After being off for so long, Peterson came back with a Volkswagon-sized chip on his shoulder, hammering out an eighth-round technical knockout.
"I knew that mentally he would break down if I put pressure on him," Peterson says. "We just kind of wanted to box and get comfortable and then switch the pace on him in the middle part of the fight. That's what happened. It worked out pretty good."
1 vs Amir Khan, December 10, 2011, at the Walter E. Washington Convention Center in Washington, D.C.
Peterson's confrontation with the cheetah-fast fists of Khan was a foul-filled, double dose of the not-so-sweet science.
"He was taking his elbow across my face and pushing off from there," Peterson recalls. "He fractured my nose from doing that, which a lot of people don't know. I don't really talk about it. But I'm not one to go cry about it. We're in a fight, we're going to fight."
After Khan scored a controversial knockdown early in the fight that Peterson contends was a slip, Peterson began turning it on shortly thereafter.
"Late in the second round, I started feeling comfortable," he says. "Khan is not the easiest one to fight—he's kind of got a difficult style, he's extremely fast. But by the end of the second round, I knew that I had adjusted to his speed and his movements. I started getting my shots off, and I knew things would change from there."
That they did, with Peterson winning a 12-round split decision that had been a lifetime in the making.
"It was a fight that I was looking forward to for years," he says. "Not just with him, but growing up as a kid, being on that fight on TV where it's just going back and forth and you don't know who's going to win. I always dreamed of those fights. I was happy to get one with Khan."