Five potential opponents for the undefeated super featherweight sensation—if he can get past the dangerous, unbeaten Hector Garcia Saturday night on PBC on SHOWTIME. Chris "Primetime" Colbert is a threat to anyone at 130 or 135 pounds. Anyone.
The 25-year-old Brooklyn native has a combination of speed, ability and ring IQ that you see only a few times each generation. And while he isn't known as a power puncher, he's more than willing to stand his ground and dish out punishment if it suits him.
That formula has produced one dominating performance after another, including a wide decision over the respected Tugstsogt Nyambayar in his most-recent bout.
Colbert plans to serve up more of the same when he steps into the ring to face 2016 Olympian Hector Garcia of the Dominican Republic in a WBA world title eliminator Saturday night in the main event of a PBC on SHOWTIME event (10 p.m. ET/7 p.m. PT) from The Chelsea inside The Cosmopolitan of Las Vegas.
Then, if things go well, will come the elite opponents Colbert (16-0, 6 KOs) has coveted since he turned professional in 2015, the kind of foes that would allow him the opportunity to prove exactly how good he really is.
Here are five such opponents Colbert could meet this year or early next year. Note: He has expressed the willingness to move up from 130 pounds to 135 if that's what it takes to fight the best opposition.
Here we go:
5 Roger Gutierrez
Colbert had his first major title fight pulled out from under him when Gutierrez, the WBA 130-pound beltholder, had to pull out of their scheduled bout on Saturday after testing positive for COVID-19. Colbert deserves a shot at the title after Gutierrez recovers. And it's a good matchup. Gutierrez (26-3-1, 20 KOs) is a skilled, experienced fighter with power in both hands, as his knockout percentage indicates. The Venezuelan also has demonstrated he can dig deep to wins fights, as he did in back-to-back victories over rival Rene Alvarado in his last two fights. Colbert has a significant edge in natural gifts – as he would against almost anyone – but Gutierrez wouldn't go down willingly. That kind of matchup is generally entertaining for the fans.
4 GARY RUSSELL JR.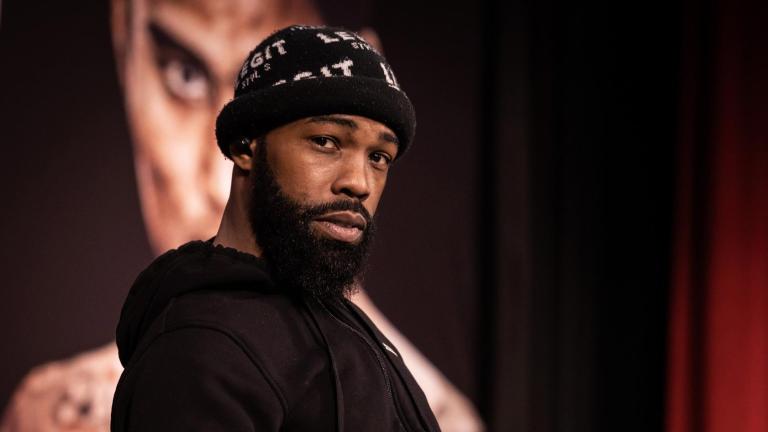 Colbert said before Gutierrez pulled out that he liked the idea of facing former 126-pound titleholder Russell next. Russell (31-2, 18 KOs), who lost his title to Mark Magsayo in January in part because of a shoulder injury, and Colbert are similar in that they rely on that combination of quickness and polished skills to outclass opponents. That could make this fight the ultimate high-level chess match. The 33-year-old Russell, who held his belt for six years, would have an edge in experience. Colbert, who has yet to reach his peak, would have youth on his side. It doesn't get much better than this matchup assuming Russell makes a full recovery from his shoulder injury.
3 Isaac Cruz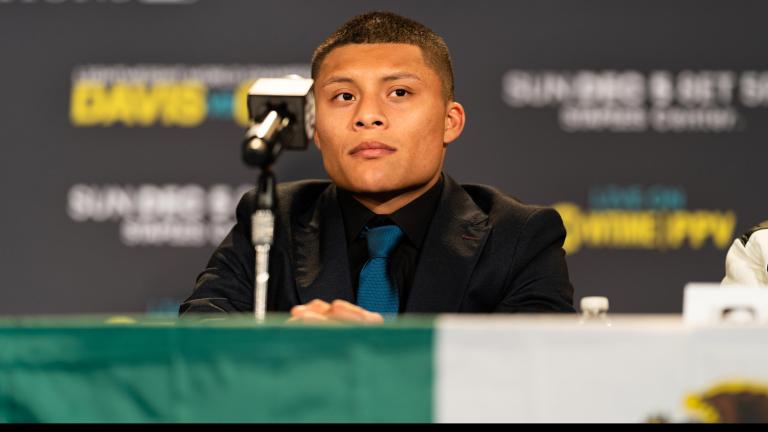 Cruz (22-2-1, 15 KOs) proved in defeat against Gervonta "Tank" Davis last December that he would be a handful for anyone at or near his weight. The mini-Mike Tyson from Mexico applies fierce pressure from the opening bell and doesn't let up, which resulted in close scores against a special opponent like Davis. Would Colbert fare better than "Tank?" That question would add intrigue to one of the more fascinating possible matchups at 135 pounds. One thing seems certain: Colbert would have to be at his best and most-poised – and perhaps most-powerful – to slow down Cruz and have his hand raised in the end.
2 Leo Santa Cruz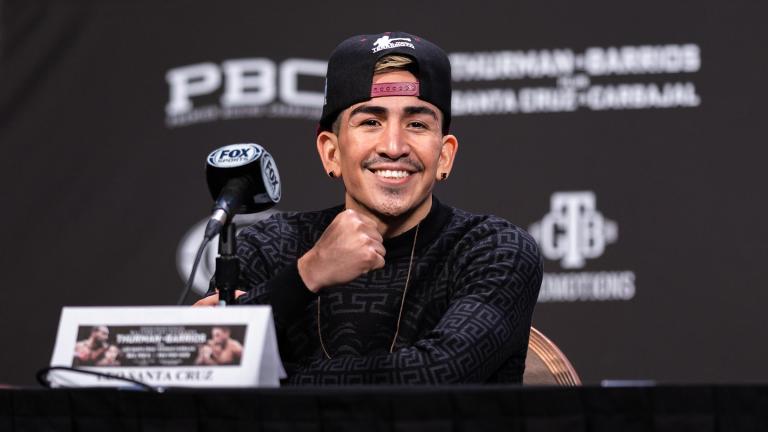 Colbert vs. Santa Cruz would be a classic matchup between a slick, quick technician and a rugged volume puncher, which could produce a special bout. Colbert has an edge in natural gifts but Santa Cruz (38-2-1, 19 KOs) already proved before Gervonta "Tank" Davis stopped him with a single shot that he can be competitive with a faster, more athletic opponent. Colbert would probably be favored because of his natural gifts and polished technique but you know that Santa Cruz would take him to hell and back before he could have his hand raised. The four-division titleholder from Mexico has hinted that he will move down to 126 pounds but has been division fluid the past several years. He'll go where the best matchups are.
1 Gervonta Davis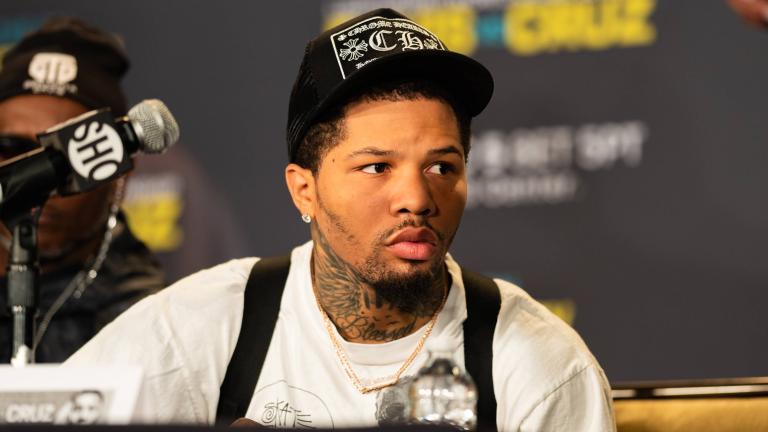 Can you imagine? Speed vs. speed, sublime skill set vs. sublime skill set, dynamism vs. dynamism. This would be a matchup made in boxing heaven even though Colbert would have to move up to 135 to make it. Gervonta "Tank" Davis (26-0, 24 KOs) is known for his punching power but he also has unusual quickness and ability, making him one of the few fighters who can match Colbert in those departments. To say this matchup would be fascinating strictly from a technical standpoint is an understatement. Davis' ability to hurt his opponents would only add to the intrigue. Can Colbert box with Davis? Can he take his power? "Tank" would be the ultimate test for Colbert. And, of course, fans would eat it up.
For a closer look at Chris Colbert, check out his fighter page.