Pair of former welterweight champs say they will to do whatever it takes to reclaim a 147-pound world title when they meet tomorrow night on Showtime.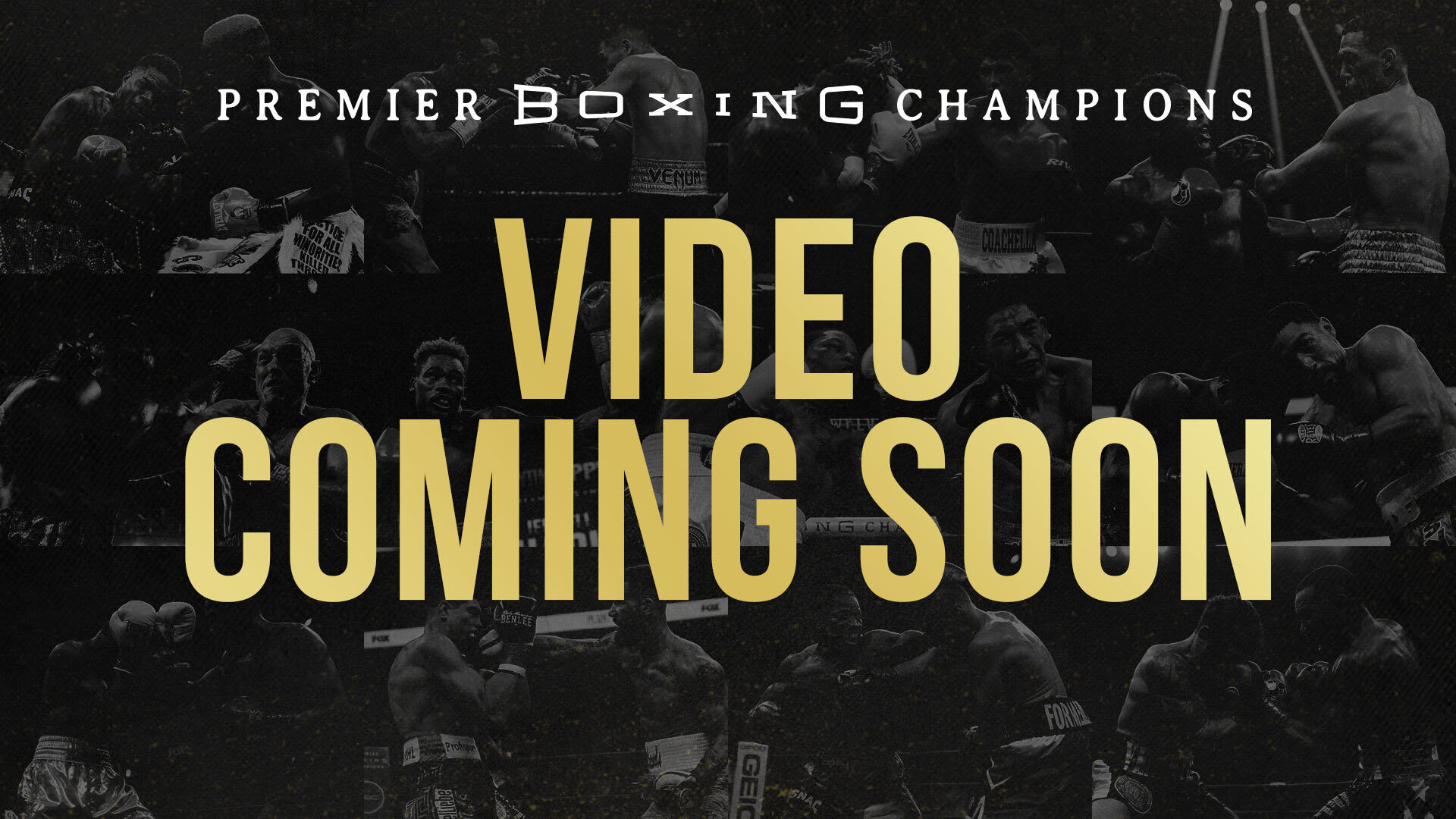 It's not hyperbole to say that Danny Garcia versus Shawn Porter could very likely be the Fight of the Year.
The battle for the vacant WBC welterweight title, airing live on Showtime tomorrow night (9 p.m. ET/6 p.m. PT) from Barclays Center in Brooklyn, New York, has had fight fans and media experts counting the days until opening bell.
Forget that this is for the belt vacated by Keith Thurman and for an eventual shot at revenge against that very same Thurman who narrowly beat both before going down to injury. Forget all of the talk from Team Garcia and the rebuttals from Team Porter. This is just a really, really good pairing of complimentary styles and mindsets.
Seriously, one could probably not find a match-up more suited to bringing out the best in both combatants.
Garcia (34-1, 20 KOs) is focus on pushing a "showbiz" persona belies a really well-defined and elite-level skillset. For all the fashion line talk and wannabe rap mogul bluster, "Swift" is a tremendously skilled fighter with impeccable execution when it comes to his principle business of boxing.
Porter (28-2-1, 17 KOs), on the other hand, is a quiet, thoughtful man who, even when pushing himself to engage in trash talk, still seems like just a good, humble guy. But that gentlemanly quality is left outside the ring ropes because, when "Showtime" comes to fight, he can be a raw, unrefined ball of aggression in the ring. Opponents have to be just as fearful of errant flying elbows and crunching head butts as they do incoming fists.
These two also have plenty in common, though. Both are trained by their fathers and both have indomitable wills in the ring, making them very much accustomed to dictating the terms and conditions of a fight.
A win this Saturday guarantees a Thurman rematch as well as giving the victor a chance to re-write history in a sense, affirming their status as an elite-level welterweight while moving forward towards bouts with Thurman and, eventually, Errol Spence.
So, not only is Garcia-Porter an appealing, "can't-miss" stylistic match-up, but it's also a bit of a must-win contest. Both fighters, as seasoned pros who are secure in their own skills and strategies, not only recognize this "must-win" dynamic, but embrace the pressure.
"

Me and my father got the perfect game plan to get away from the head butt…yes we have some tricks for that.

"

Former Welterweight Champ Danny Garcia
"I'm going to force Danny Garcia to fight me, to be uncomfortable and to do things he's not used to doing in a fight," Porter said. "If Danny comes in being defensive and trying to hold, it may last a while. But if he comes and tries to trade with me and prove something to himself, then it will end fast…This is going to be an instant classic and I'm going to win and become champion once again."
"I got to go in there and fight my fight," Garcia countered, before adding a touch of caution about Porter's reputation as a rough, heabutt-prone mauler. "I can't go in there and basically get caught up in his fight. We have the right sparring partners, short guys around 5'6" using the head, who come forward. So me and my father got the perfect game plan to get away from the head butt…yes we have some tricks for that."
As for the fight, itself?
Porter likes to barrel forward and overwhelm opposition with activity and messy aggression. Garcia is patient and likes to counter, preferring a more traditionally structured boxing match. But Garcia can also bang and, at the same time, Porter can box better than generally acknowledged. Given the fact that both have good, sturdy chins and will be well prepared for what the other can do, it's reasonable to expect a long, grinding, evenly contested battle with plenty of ebbs and flows in the action.
Expect Garcia to try and nullify Porter's aggression and keep him from wading in with both gloves (as well as head, elbows, and shoulders) blazing. He could try to box, but Porter is probably too athletic and too all-around talented to be shut down in that manner. If Garcia does try to be the boxer, he'll find out soon enough that it won't work. Ultimately, he'll probably have to stand inside the pocket and counter, looking to unleash his best offensive weapon, the left hook, while maneuvering around Porter's incoming attacks. He won't have to be more aggressive than Porter, but he will have to be sharper and nearly impeccable with his defense.
Porter, meanwhile, will have to be true to his own style and not give Garcia room to maneuver or time to think. He'll have to keep Garcia reacting and not let up. If the fight looks like a structured boxing match, that probably means Garcia is having his way. If it looks something like a pier 6 brawl with Porter swarming and Garcia in overdrive, beating back the challenge, Porter is probably on his way to victory.
To hardcore fight fans, this one needs no hype. Garcia-Porter is going to be a pick 'em clash of iron wills, contrasting temperaments, and conflicting styles. War is guaranteed.
For a closer look at Garcia vs Porter, check out our fight page.