He can't leap tall buildings—or even moderately-sized ones—and he doesn't wear a cape. So where does Adonis Stevenson get off calling himself "Superman?"
Well, when you can punch hard enough to jar a grizzly bear's fillings loose, the appellation applies.
As he gets ready to throw down with Sakio Bika on April 4 in Quebec City, Stevenson counts down the three biggest fights of his career thus far:
3 vs. Darnell Boone, March 22, 2013, at the Bell Centre in Montreal
In April 2010, Stevenson suffered his only loss against Boone, who knocked him down with a stiff right hand in Round 2, the first time Stevenson had ever hit the canvas.
Stevenson beat the count, but the referee called off the fight, much to the chagrin of Stevenson, who still contends he was able to carry on.
"I knew this loss was B.S.," Stevenson says. "The referee stopped the fight very quickly."
And so, three years later, Stevenson got his revenge against Boone via a sixth-round knockout that left his opponent with a shattered nose.
"I stopped him and knocked him out," Stevenson says. "I showed him that I could beat him."
2 vs. Tavoris Cloud, September 28, 2013, at the Bell Centre in Montreal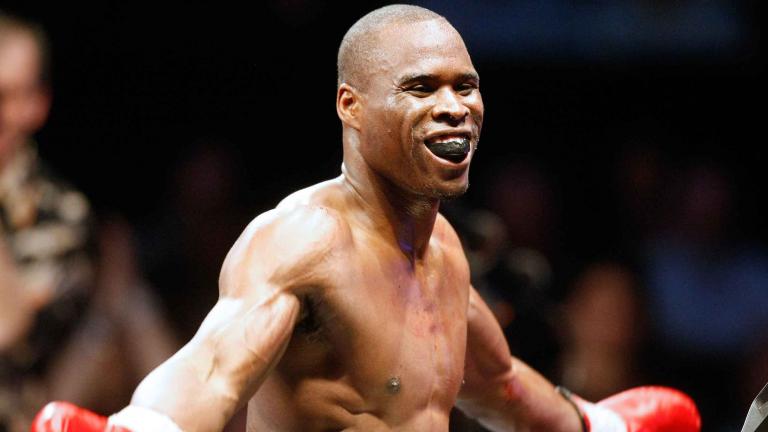 Cloud was a former 175-pound champ with only one loss when he and Stevenson clashed with the force of a couple of tectonic plates colliding.
A hard-nosed, come-forward fighter, Cloud was known for his power and tenacity in the ring, and his ability to grind opponents down with a punishing work rate.
As such, Stevenson displayed a different side of himself against Cloud, focusing on his quickness and lateral movement.
"I just used my speed because people didn't think I could fight 12 rounds," Stevenson says. "I can fight pressure guys. I used my boxing skills."
Eventually, Stevenson wore down a frustrated Cloud, who quit on his stool following the seventh round.
1 vs. Chad Dawson, June 8, 2013, at the Bell Centre in Montreal
Stevenson was an 8-1 underdog when he moved up in weight to challenge Dawson for his 175-pound title.
Dawson was king of the division at the time, but he'd lose his crown in violent fashion after Stevenson crushed him with a wince-inducing left hook in Round 1, flattening him like a kid knocking over a stack of toy blocks.
"I practiced the punch 1,000 times," Stevenson says. "I knock heavyweights out (in sparring) with this punch. So when I caught him with it, I said, 'If he gets up, I'll finish him.' But I knew as soon as I caught him with this punch, it would be over."
Dawson managed to get to his feet and continue, but the damage was done and the referee soon stopped the fight with a little over a minute left in the opening stanza.
At age 35, Stevenson had officially announced himself to the boxing world in grand fashion.
"It was a dream come true," he says.