The former two-time champion says he will surprise Gervonta Davis this Saturday on Showtime when they take center stage in the Theater of the Unexpected.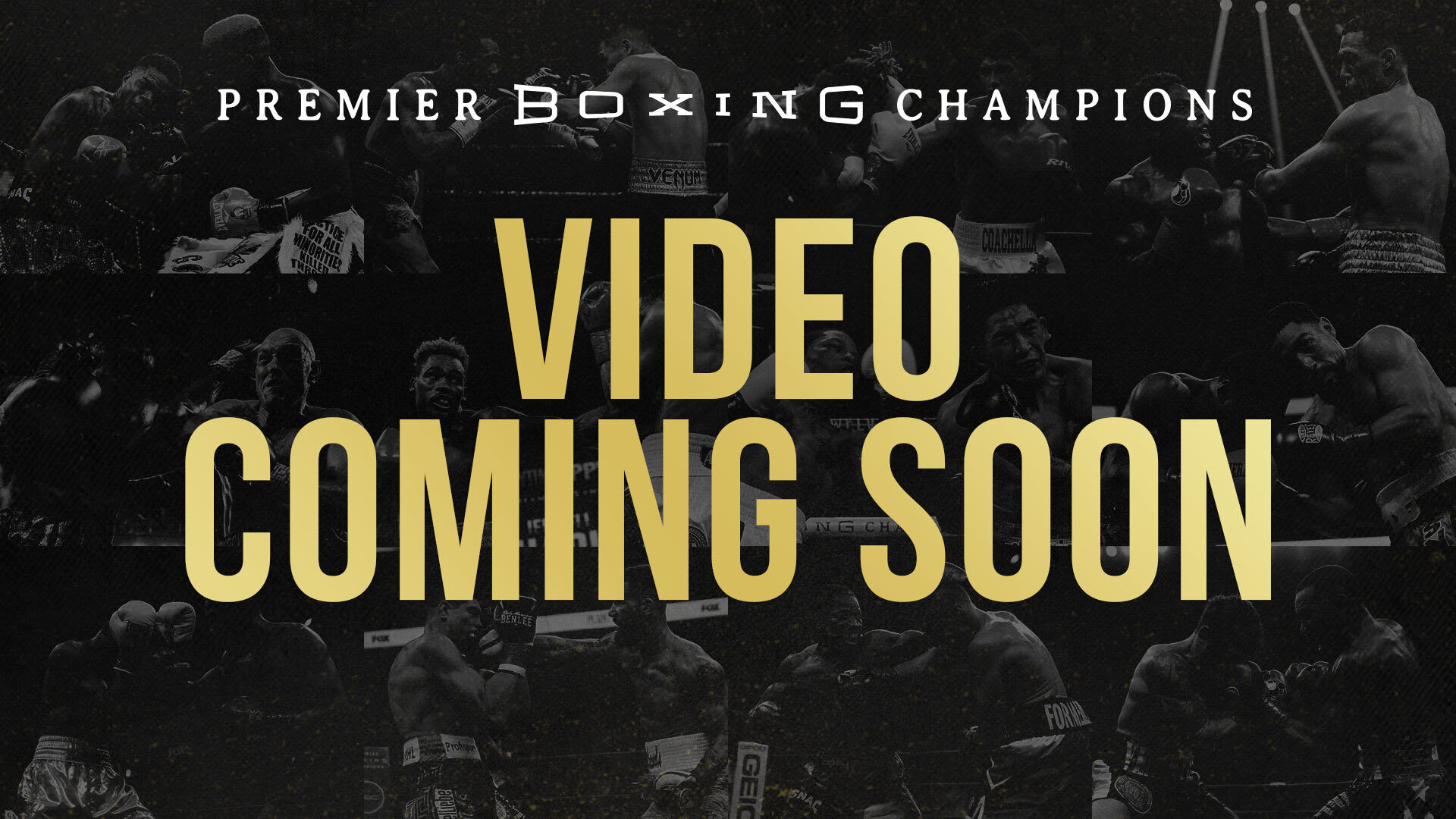 Back in June 2001, IBF super bantamweight champion Lehlo Ledawaba was gearing up to make the sixth defense of his title when scheduled opponent, Enrique Sanchez, pulled out of the contest due to injury. Taking Sanchez's place that evening in Las Vegas was an unknown, unheralded 22-year-old Filipino named Manny Pacquiao.
The late replacement would overwhelm the defending champion, breaking his nose en route to a sixth-round TKO victory and, as it would turn out, seven more world titles and eighteen years of Hall of Fame glory.
Taking the place of an injured Abner Mares, Hugo Ruiz, 39-4 (33 KOs), would like just a bit of that late-replacement magic when he steps in against defending WBA super featherweight champion Gervonta Davis (20-0, 19 KOs) this Saturday, February 9. The bout will be broadcast live from Dignity Health Sports Park (formerly StubHub Center) in Carson, California, on Showtime (10 p.m. ET/ 7 p.m. PT).
Ruiz fought just fought three weeks ago. Ironically, it was on a Manny Pacquiao undercard and Ruiz's opponent was late-substitute, Alberto Guevara. Ruiz won a one-sided, ten-round decision. Now, the native of Los Mochis, Sinaloa, Mexico insists that he's ready for this upcoming chance of a lifetime against Davis, the 24-year-old southpaw rising star.
"I trained for three months to fight a southpaw when I fought in January," said Ruiz. "When the opponent changed, it was hard to adjust in 24 hours. After the fight I immediately went back to the gym, because you never know what's going to happen in boxing. I'm 100 percent ready to knockout Gervonta Davis."
The 32-year-old Mexican battler may be moving up in weight to take on the biggest challenge of his career on ten-days' notice, but he's certainly no hapless fill-in, fall guy.
Ruiz, who captured a super bantamweight world title against Julio Ceja in 2016 and previously held an interim world title at bantamweight, has always been big for his weight classes, standing just a bit over five-feet, nine-inches tall (four inches taller than Davis). He also has legitimate one-punch KO power, with thirty-three knockouts in thirty-nine wins and eighteen KOs in the first round.
"

I'm 100 percent ready to knockout Gervonta Davis.

"

Former Two-division Champion — Hugo Ruiz
The Mexican's power and battle-ready willingness to engage should make him the toughest kind of late replacement for Davis; one who will be in the defending champion's face the entire night. If there was any slacking by Davis in preparation for substitute Ruiz, he could find himself in some uncomfortable situations throughout the night.
The same dynamic powering a possible Ruiz upset propelled three other late-replacement opponents to victory over heavily-favored opponents just last year.
In May of 2018, unknown Mexican Jaime Munguia, who had been rejected as a foe for Gennady Golovkin weeks earlier by the Nevada State Athletic Commission, filled in for an injured Liam Smith to challenge defending WBO junior middleweight champ Sadam Ali. The 21-year-old Munguia would batter Ali from pillar to post, dropping the defending champ four times in a title-winning TKO 4 breakthrough effort.
Two months later, 37-year-old last-minute substitute, Gabriel Bracero, would drop and stop the heavily-favored Artemio Reyes, who had been riding a ten-fight win streak, in the fifth round.
Then, in August, late replacement Jose Pedraza flipped the script on WBO lightweight titlist Ray Beltran, outclassing the defending belt holder.
Could a slightly disappointed Davis, let down from having lost the chance to beat a "name" opponent like Abner Mares, find himself ill-prepared to handle a tough, disciplined, offense-minded late replacement like Ruiz? Could a motivated and sharp Ruiz rise to the occasion and stun a rusty and overconfident Davis who hasn't fought since last April?
Stranger things have happened in the wild world of boxing. As a matter of fact, you only need to look at the last few months of the sport's history for examples of late replacement opponents flipping scripts and doing big things.
Ruiz has been realistic, but optimistic in the days leading up to the big fight. The odds may not be in his favor, but history certainly doesn't rule out the chances of a major upset.
"We've already seen him [Davis] fight, I do not rule out an upset." Ruiz recently told Mexican news service, Notimex. "We're entering as the underdogs, [but] I can give him a real surprise in the ring. I'm a boxer with a punch who can surprise at any time...I'm very happy for this great opportunity. I don't plan on letting it slip by."
For a closer look at Davis vs Ruiz, check out our fight page.