Chris Arreola has only lost four fights to three men. His three Greatest Hits? All those gentlemen make an appearance. So much for the thrill of victory; it's all about that agony for Arreola.
As Arreola prepares to face Curtis Harper on Friday night at Citizens Business Bank Arena in Ontario, California, for the Premier Boxing Champions Spike TV debut at 9 p.m., he draws motivation—and one important lesson—from his past.
3 vs. Vitali Klitschko, September 26, 2009, at Staples Center in Los Angeles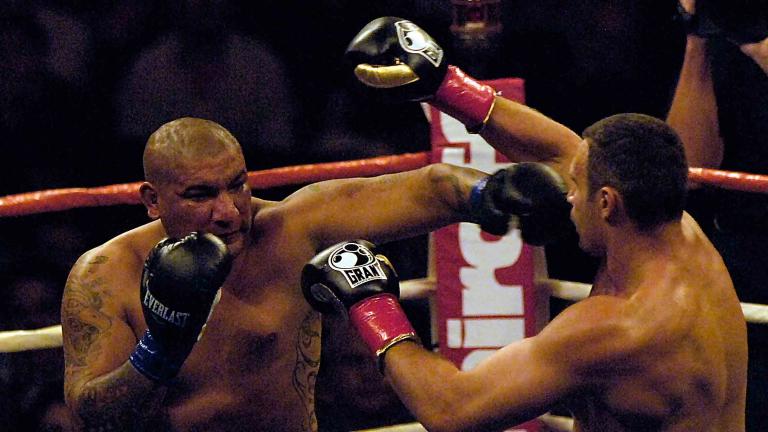 Since regaining his title, Klitschko had made three successful defenses when he squared up against an undefeated challenger in Arreola. But just like anyone before or after not named "Chris Byrd" or "Lennox Lewis," Arreola was unable to solve the cerebral Ukrainian, retiring after the 10th round.
"I hate losing. I don't like losing. I 'm not a person that accepts a loss easy," Arreola said.
"The Klitschko fight, I was in great shape. I was in boxing shape. The thing you can't teach is height, but the thing about it is he knows how to use it. I'm a boxer, I know how to find a way inside a body. But with Klitschko I couldn't. He was smart in the ring. He threw more punches against me than he's ever thrown against anybody because I pushed the fight to him. But power to him, he was just the smarter fighter that night."
2 vs. Bermane Stiverne, May 10, 2014, at the USC Galen Center in Los Angeles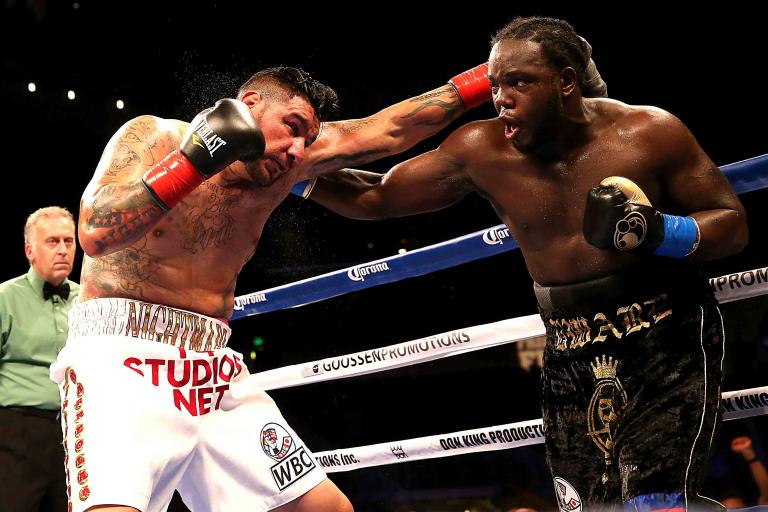 In 2013, Arreola lost a unanimous decision against Stiverne, but bounced back with a devastating first-round knockout of Seth Mitchell to set up the rematch. Arreola was ready for another war with Stiverne. But he was knocked down twice in the sixth and referee Jack Reiss waved off the count, sending Arreola to a knockout loss.
"I was very motivated," Arreola said. "Not only motivated, but confident in myself, in the work I put in. I was ready to go the full 12 rounds. But an elbow injury caused me to throw a lazy jab. All power to him, he's the one who caught me with that right hand. I was winning the fight, but you can't hang your hat on 'I was winning, I was winning.' He won. That's all I can remember is him winning and me not bringing my hand back."
1 vs. Tomasz Adamek, April 24, 2010, at Citizens Business Bank Arena in Ontario, California
It was nearly five years ago at the same arena where he'll fight Friday night that Arreola suffered his second loss, but unlike the fight against Klitschko, this one stung worse. Instead of tipping his hat to a crafty foe, Arreola can only blame himself for the loss to Adamek, a tight majority decision.
"That was one of those big fights that was an 'I'm an idiot' type of fights," Arreola said. "I honestly just trained for three weeks for that fight which is horrible. I'm a dumb person for doing that. I was hanging myself on the fact that I'm a true heavyweight. That I'm going to knock him out. That was my fault. That's why I remember that fight most."
It might be a tough loss to swallow, but Arreola learned a lesson that will serve him well Friday night.
"For that fight? Three weeks in camp," he said. "Now I've been up in Big Bear for five weeks. My weight may not be perfect, but I know I'm in good shape. I know I'm able to go out and throw combinations."