"I felt good, I can definitely tell the difference at the new weight," said Andrade, who won by three scores of 100-88. "But the speed and combinations and using my IQ was the plan today and that's what we did. The weight was different."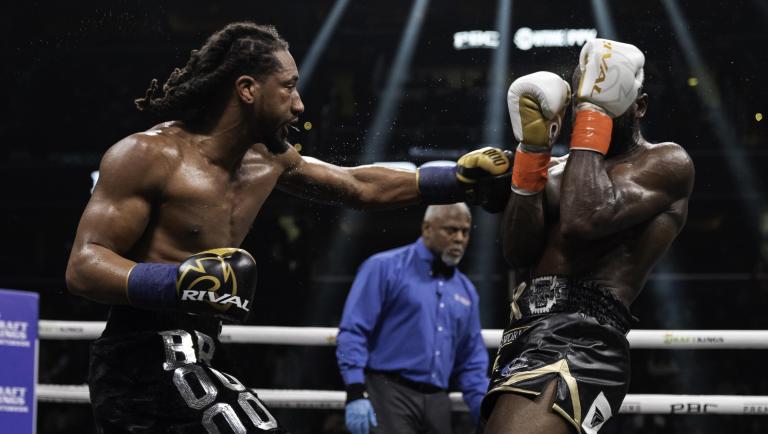 Andrade, a former world champion at 154 and 160 pounds, leapt at Nicholson and connected with a left hand just moments after the opening bell, setting the tone for the action to follow. Andrade sent Nicholson to the canvas in round two with a combo to the head, although Nicholson claimed the knockdown should have been ruled a slip.

Nicholson nearly changed the tide early in round five as he appeared to connect with a body shot on Andrade that sent him to the canvas. However, referee Malik Waleed called the sequence a slip, before Andrade rose to his feet to win the round.

"The only way I can say I'm the best is by fighting the best," said Andrade. "Everyone knows that Demond Nicholson is a dog. That's why we took this fight. He took this fight because he knew I was coming up and he definitely has the animal in him. He showed it today."

Andrade's accuracy and volume proved to be the difference, as he connected at a 45% clip, out-landing Nicholson 145 to 28. Andrade punctuated his dominance with a knockdown in the final round, landing a perfect counter that forced Nicholson's glove to hit the mat. Nicholson made it to the final bell, but Andrade emerged with a dominant victory.

"We're going to look to see who's available at 168 pounds," said Andrade. "I'm just going to get stronger, sharper and faster."