Gabriel Maestre (6-0-1, 5 KOs) came out blazing and knocked down previously undefeated Capitol Heights, Maryland native Travon Marshall (8-1, 7 KOs) twice en route to securing a second-round TKO.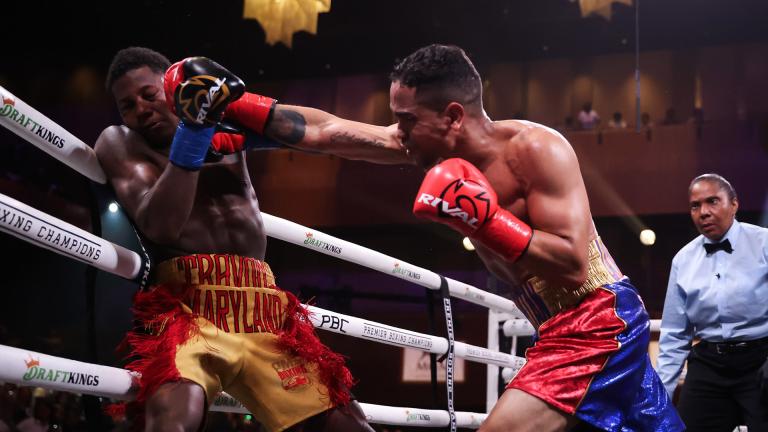 A two-time Olympian, "El Capitan" used a vicious combination to send Marshall through the ropes at the 2:06 mark of the second round in the one-sided welterweight bout.
"I did not expect this knockout," Maestre said. "I want to thank my team for helping me prepare for this fight. This victory is for Venezuela. We practiced that right hand that hit Travon. I hope that he recovers quickly.
"I was honestly surprised I knocked Marshall out so quickly. He's a tough, young fighter.
"I saw that Marshall looked a little inhibited and didn't want to exchange punches with me from the opening bell. Then my right hand ended it."