"I knew that the last three rounds I was going to step on the gas and knock him out late," said Sanchez.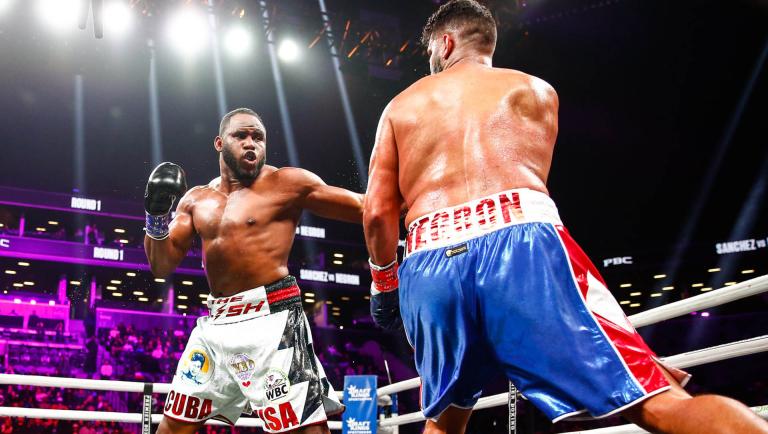 Trained by the renowned Joe Goossen, Sanchez began to turn up his offense in the second half of the fight, slowly battering Negron and causing swelling and bleeding that forced the doctors to check on Negron before round nine. From round six on, Sanchez out landed Negron 68 to 46, including 39 to 21 in power punches.

"We knew that Negron was going to be tough and he definitely gave it his all," said Sanchez. "He was tough for nine rounds, but the knockout was inevitable. I have nothing but respect for Negrón, he fought a good fight. I just did what I had to do."

Sanchez made sure to take advantage of his momentum and quickly unleashed a combination that sent Negron to the mat in the neutral corner. Negron was able to rise to his feet, but was met with heavy pressure from the charging Sanchez.

As the onslaught continued and Sanchez winged power punches on his weary opponent, eventually referee Ricky Gonzalez jumped in and called off the fight 1:36 into the round. After the fight, Sanchez expressed his desire to fight for a chance to become Cuba's first ever heavyweight world champion.

"I'm a highly-rated fighter, so I feel like a mandatory shot for the world title is coming," said Sanchez. "I'm just looking forward to fighting the best that the division has to offer. Hopefully the fans will get to see me in those big fights next year."