Lamont Peterson won't be spotting his majestic face-brambles when he steps into the ring Saturday night at Brooklyn's Barclays Center for his headlining bout against Danny Garcia on the second edition of Premier Boxing Champions on NBC. It doesn't mean he ain't got one of the best chin-rugs in the game.
In the earliest days of the sport, it was all about the mustache—we've already waxed rhapsodic about John L. Sullivan—but that soon gave way to years and years of clean-shaven fighters. Some of it is mandated: The Olympics ban bearded pugilists. In Britain, Tyson Fury had to shave before a fight last year. You can't keep a hirsute man down, though. The beard would rise, particulary in the '70s and '80s.
Lamont Peterson told The Washington Post last year that he stayed bushy during training camp because he couldn't take time away to hit the barber. But when it came time to get in the ring he trimmed back that head-shrub for something reasonably close-cropped.
Who wore it best, though? Let's take a look at the top 10 beards in boxing to find out.
10 Robert Guerrero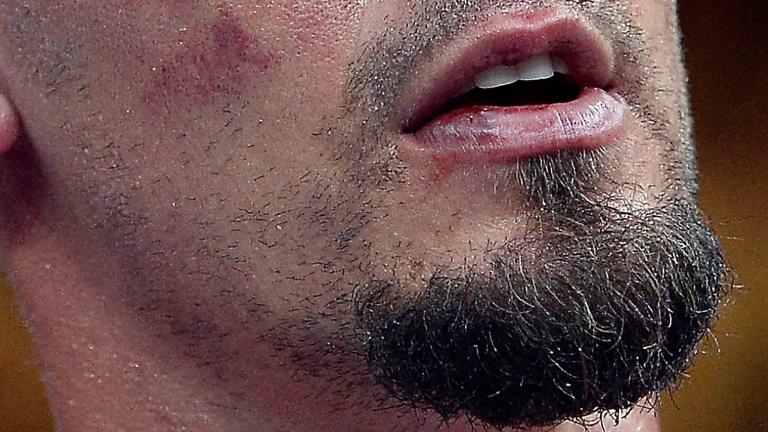 Robert Guerrero sported a bit of an Amish thing in his March 7 fight against Keith Thurman, but we have to take points off here for being vaguely reminiscent of Limp Bizkit.
9 Roy Jones Jr.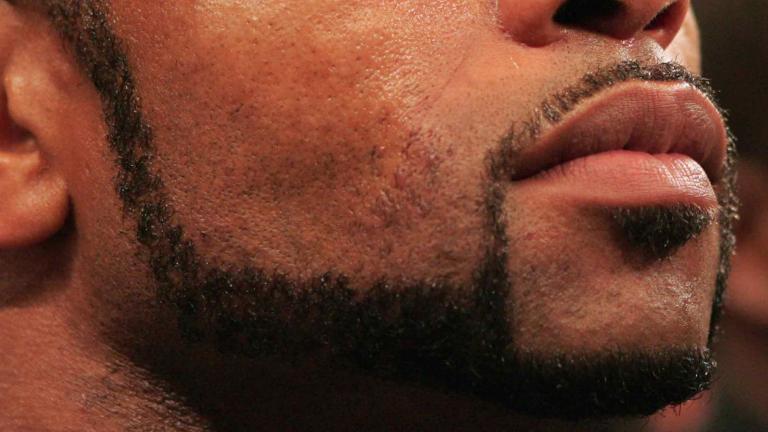 Jones has kind of a well-manicured boy band beard going on here. Despite the fact that this photo is from his 2004 fight against Antonio Tarver. It's OK to take a day off from the clippers, kids.
8 Lennox Lewis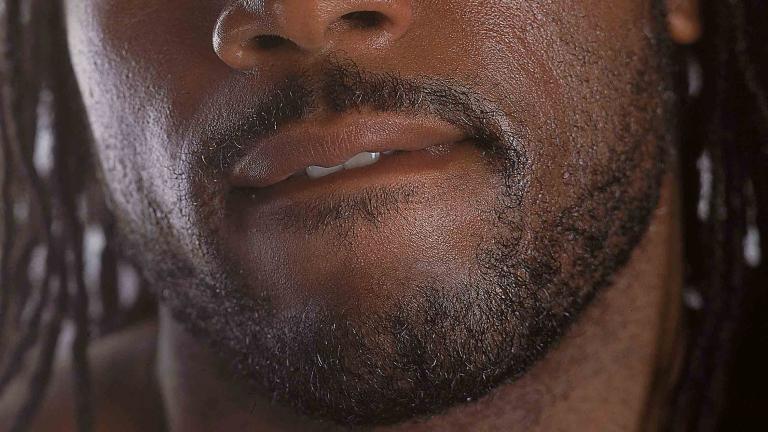 Lewis took it even further back in 2000—to the days of the carefully managed Miami Vice stubble.
7 Keith Thurman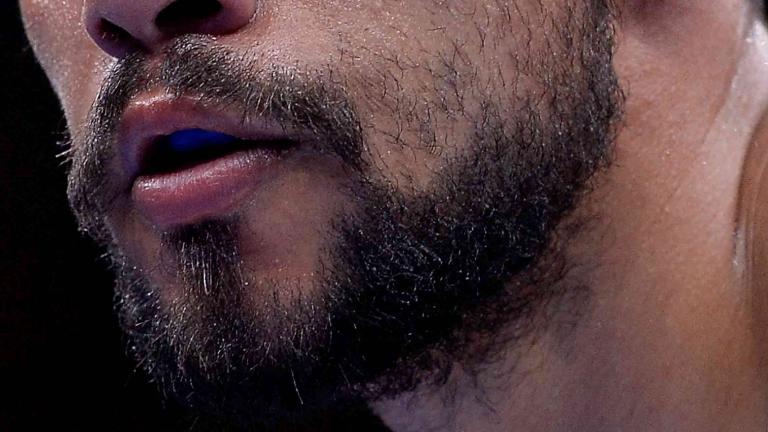 It's no coincidence that Thurman won his March 7 fight against Guerrero. He also has the edge in the beard-off. He's even going full-neckbeard here. Impressive.
6 John Ruiz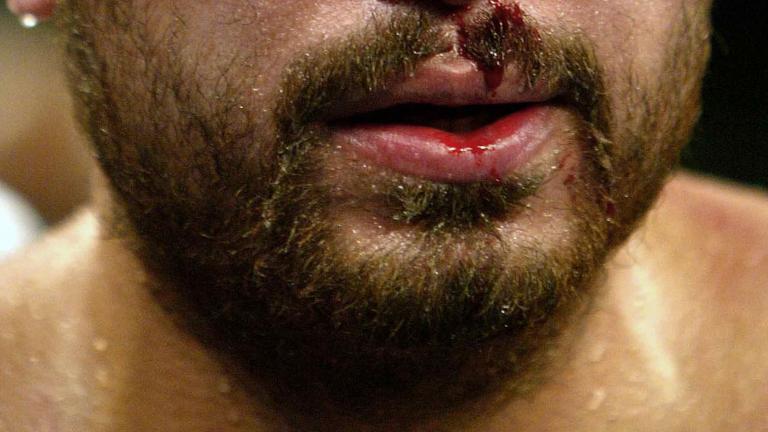 A heavyweight beard for a heavyweight fighter. Ruiz demonstrates here the beard's practical double duty as a blood sponge instead of just a hyper-manly fashion statement.
5 Roberto Duran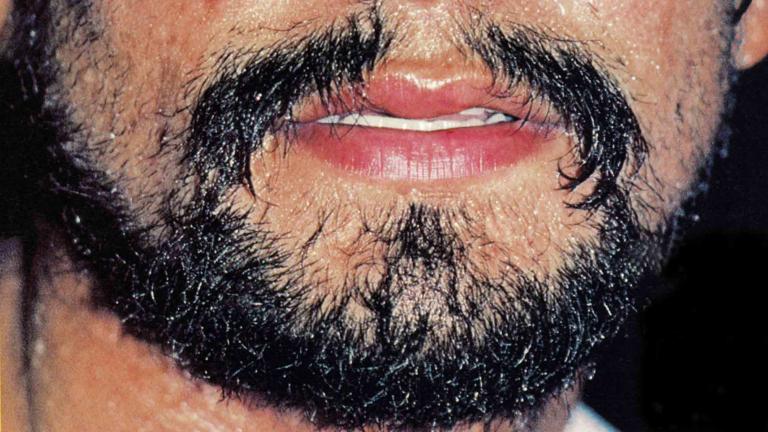 No mas shaving.
4 Manny Pacquiao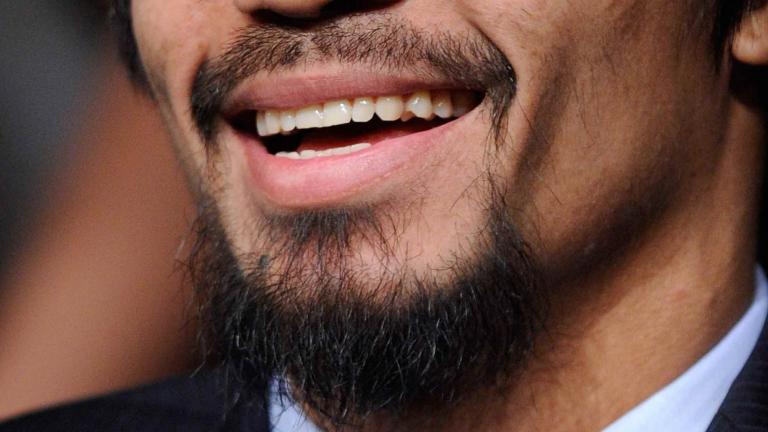 Pacquiao brings something different to the table from everyone else. The smile says "Let me entertain you with my many movies and songs," but the stringiness of the goatee suggests "or I might run the Tilt-a-whirl at the fair."
3 Joe Frazier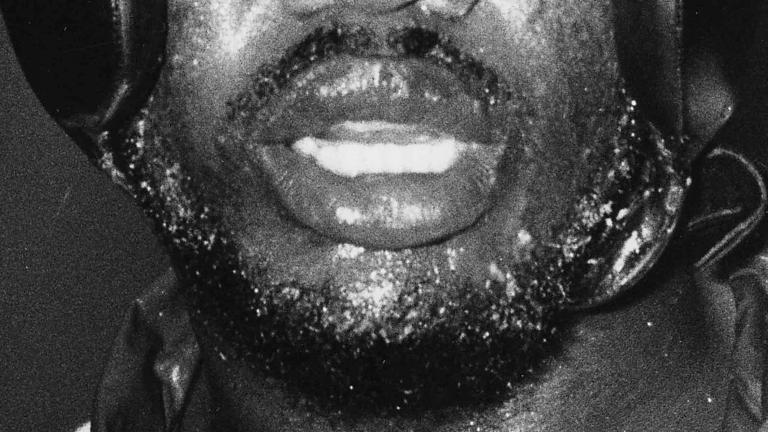 Frazier had more of a chin strap working in the early '70s, but by the time of his 1974 fight with George Foreman he went full scraggle. We're not saying it's the most impressive beard in the world, but even still, we'd never tell Joe Frazier it isn't top-three.
2 Shannon Briggs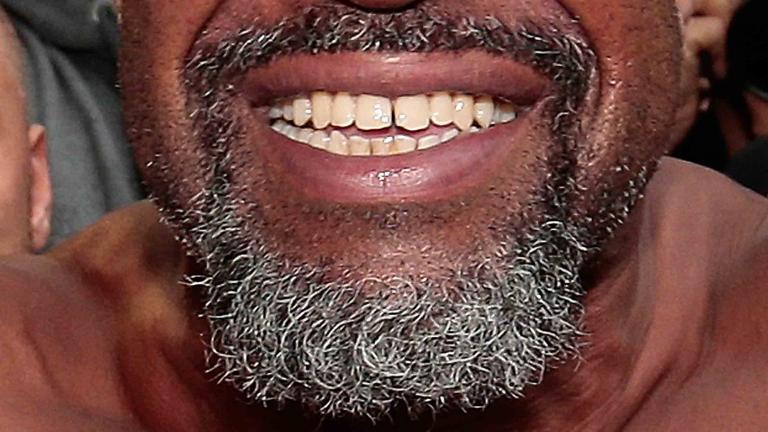 Lookit that mountain man action from The Cannon. You could scrub your pots and pans with that steel wool. Briggs just does marvelous work ...
1 Lamont Peterson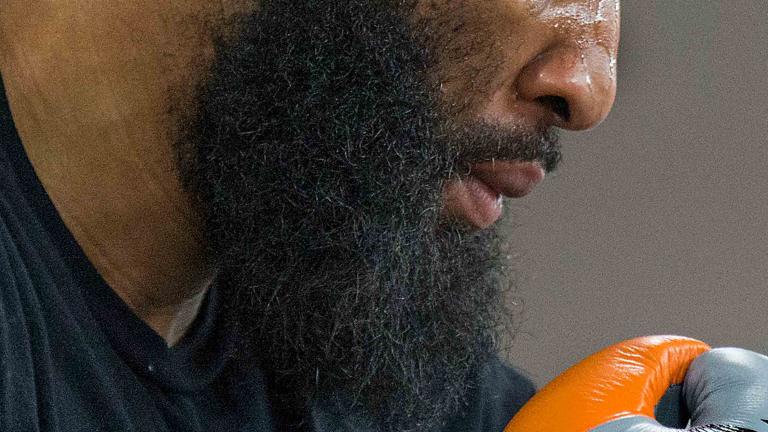 ... but no one is taking this crown from Peterson.