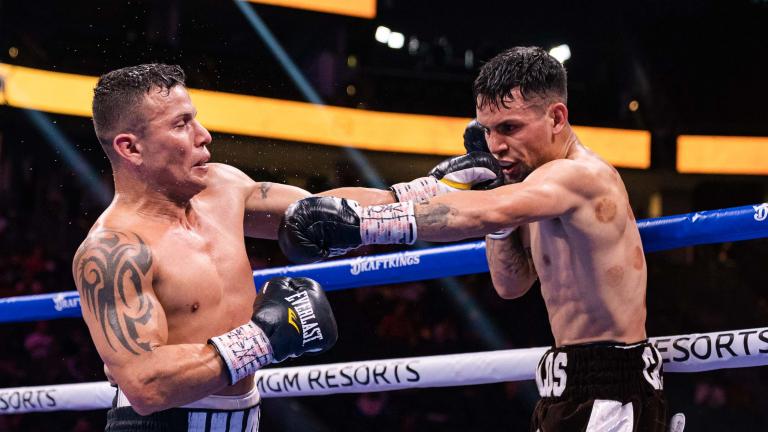 In the pay-per-view opener, Carlos Castro (27-0, 11 KOs) turned in the finest performance of his career, stopping former world title challenger Óscar Escandón (26-6, 18 KOs) in the 10th round of their back-and-forth featherweight encounter.
Castro used his height and reach to keep Escandón at bay early on. Escandón was game throughout. Late in the first, he pinned Castro against the ropes and buckled him with a hard left hook.
By the start of the second, Castro was back to using his jab and timely footwork. His punch output increased with each passing round.
Escandón began to show signs of wear in the fifth. Castro was now landing to head and body with regularity. Early in the seventh, Escandón was badly wobbled by a right hand. Castro pounced, unloading a series of power shots. Escandón countered with a wild left hook that missed. The force of the blow drove Escandón to the canvas. Referee Celestino Ruiz improperly ruled it a knockdown which was later overturned and ruled a slip.
Castro sought to close the show but Escandón showed incredible heart, fighting him off until Castro was forced to retreat. The crowd roared their approval at round's end.
Castro continued to dominate in the ninth. He closed the show in the tenth, landing another big right followed by a volley that floored Castro. Ruiz mercifully waved it off at 1:08 of the 10th round.