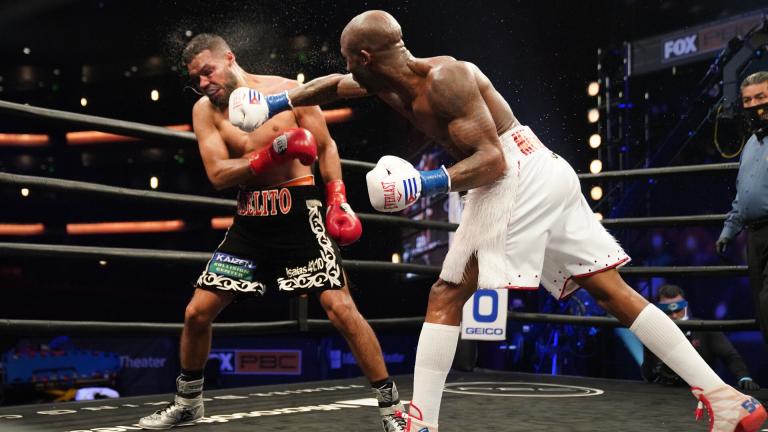 LOS ANGELES - Yordenis Ugas scored a split-decision victory over Abel Ramos Sunday night to win the WBA Welterweight Championship in the main event of FOX PBC Fight Night and on FOX Deportes from Microsoft Theater in Los Angeles.
Ugas set the tone from the outset, peppering Ramos with his jab early and often, as he would throughout the ensuing 12 rounds. Off of his jab, Ugas was able to slowly expand his offensive arsenal and keep the typically aggressive Ramos off-balance and unable to charge forward.
After the feel out first round, Ugas landed 10 jabs or more in the next 11 rounds according to CompuBox. In total, Ugas threw a career-high 504 jabs, landing 160, also a career-high.
In round three, Ramos landed a left hook at the end of an exchange that appeared to buckle Ugas, but he was unable to hurt Ugas on his follow up attack. By round four, Ramos' left eye began swelling from the onslaught of jabs and right hands.
Ugas continued to mix up his attack as the fight wore on, dragging Ramos into the center of the ring for big exchanges at the end of rounds five and six. In round nine, Ugas began to fight from a closer distance and focus even more on attacking the body, even though he took some return fire from Ramos for his troubles.
While Ramos was able to rock Ugas late in round 12, Ugas was able to make it to the final bell to claim a split decision victory, and the WBA title, with scores of 117-11 for Ramos, overruled by two cards of 115-113 for Ugas.