Rising prospect Ladarius Miller holds off Dennis Galarza in lightweight showdown in Sin City.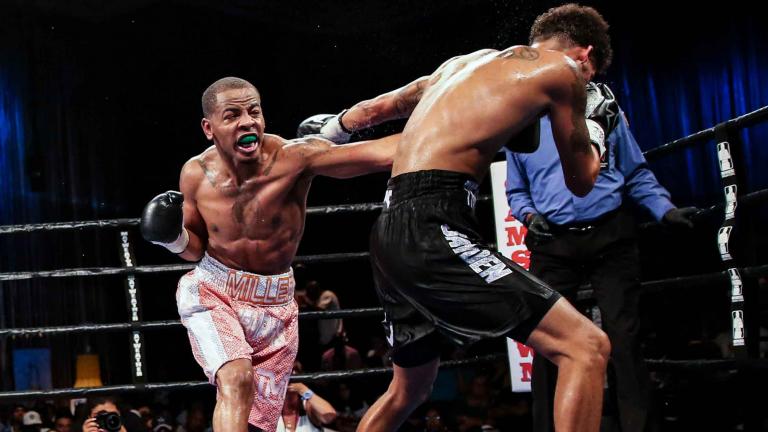 LAS VEGAS — Lightweight contender Ladarius Miller (17-1, 5 KOs) won a competitive unanimous decision over Dennis Galarza (16-4, 9 KOs) in the main event of Premier Boxing Champions on Bounce Friday night from Sam's Town in Las Vegas.
The 25-year-olds spent the first few rounds feeling each other out before the action heated up as Miller began to find some space inside with his speed. Miller's southpaw attack saw him look to jab inside before darting to the right to deliver left hands.
"I fought a tough opponent but I felt like I went in there and did what I was supposed to do," said Miller. "I thought I controlled the fight the way I wanted to, but it wasn't my best performance. I know that I can come back even better.
"Galarza's height was definitely difficult to deal with and I had to really work to get on the inside. He tried to use his range and I had to make adjustments. I tried to keep him off balance and fight my fight."
Galarza's work rate began to increase with Miller's upped aggressiveness as he found success with his jab and countering some of the movement Miller flashed. In a fight that appeared close throughout, Miller's speed and effective straight left hands, combined with counter right hooks, gave him the decision in the eyes of the judges by scores of 96-94, 97-93 and 99-91.
"I'm ready to keep testing myself and move forward," said Miller. "I'm ready for any opportunity that comes my way against the best of the division."