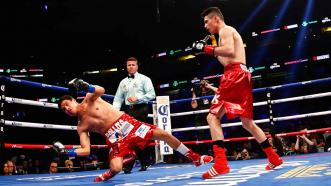 Feb

27

, 2016 / Ceja vs Ruiz, Julio Ceja, Hugo Ruiz
Ahead of Saturday's 122-pound world title rematch, Hugo Ruiz insisted he'd be more aggressive against Julio Ceja than he was in August, when he was stopped in the fifth round of a thrilling, high-action bout.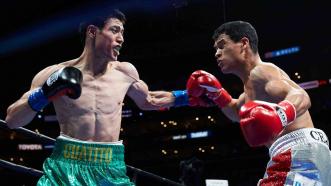 Feb

26

, 2016 / Ceja vs Ruiz, Hugo Ruiz, Julio Ceja
As Julio Ceja struggled to catch his breath, 13,109 pairs of lungs did the same. There Ceja was, down on the canvas, the crowd surrounding him in the opposite stance.